hopkins@trinityshelburne.org
Tuesday & Thursday
12 to 4
Saturday
10 to 2
5171 Shelburne Road, Shelburne, VT 05482
We are conveniently located on US Route 7/Shelburne Road just north of the traffic light in the center of town. Parking and the bookshop entrance are located at the back of the church.
Welcome to Hopkins Bookshop at Trinity
Offering a Thoughtful Selection of Books to Challenge and Inspire.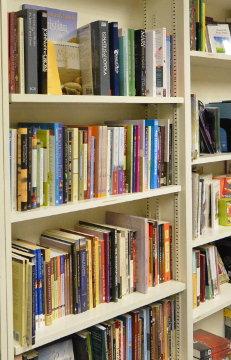 Hopkins Bookshop At Trinity provides a large collection of Christian, interfaith and inspirational books and materials. Children and youth books are also available, along with teaching materials for Christian educators. A wide selection of greeting cards, calendars and gifts from icons to wooden angels and pocket worry crosses can also be found at the shop.
Hopkins Bookshop is a place for all who seek books to challenge, inspire, and nourish them in their spiritual journeys. We are here to serve individuals, community groups, and churches of all denominations; providing resources for those who preach, teach, and minister, and helping readers and gift-givers find just the right books for their needs.
We are dedicated to offering excellent service and a wide selection of titles in the field of religion and spirituality.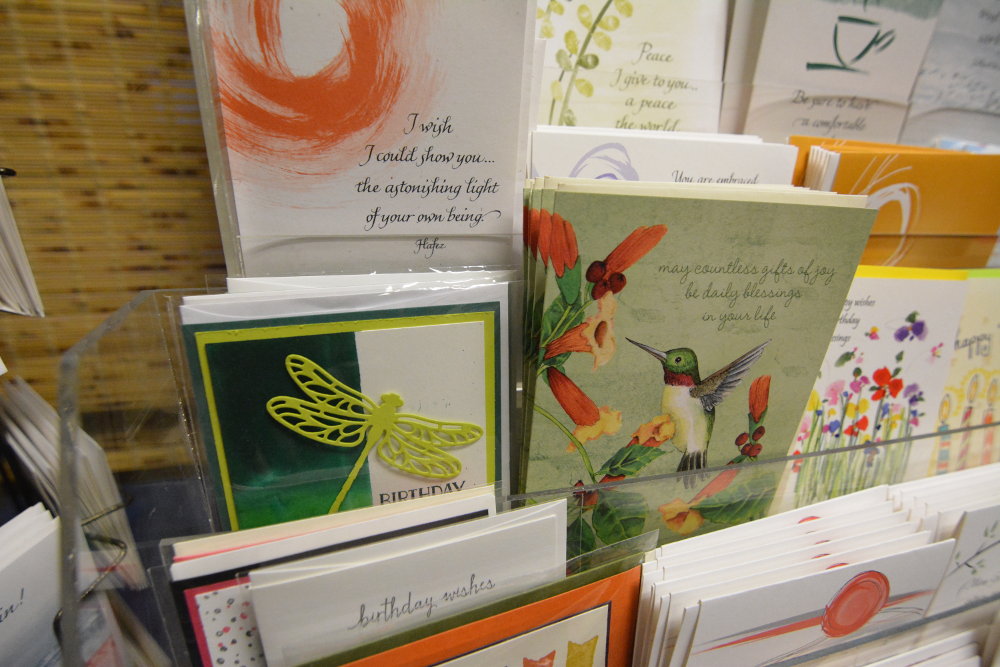 Stop in the shop for a wide selection of Lenten books and gifts.
We can order any book in publication and have it shipped to the shop for pickup or mailed directly to you. All profits from the bookshop support the ministries at Trinity Church!
Hopkins Bookshop was founded in 1976 by Roddy and Bill Cleary and was located on Church Street in Burlington, VT. Dinny Adamson purchased the bookshop in 1987 and operated the shop until the fall of 2016 when the shop was purchased by Trinity Church. It is now located in the community center building adjacent to the church.