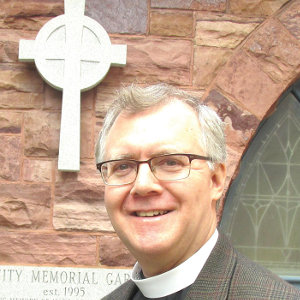 Rev. Dr. Fred Moser, Rector
Fred Moser has been the Rector of Trinity Episcopal Church since December 2015. He came to Trinity with deep and varied experiences in his call to ordained ministry. Fred was ordained in the Diocese of Connecticut in 1981. Prior to coming to Trinity he served as Rector of the Church of the Holy Spirit in Wayland, Massachusetts for twenty-one years. Concurrently, he was a Field Education Supervisor for Harvard Divinity School, Ecumenical and Interreligious Officer for the Episcopal Diocese of Massachusetts, and Convener of the Wayland Interfaith Clergy Association – a vibrant Massachusetts association of Jews, Christians, and Muslims through which he created an internship in interfaith ministry with Harvard Divinity School. Fred has spent time in Israel, Palestine, Turkey, and Europe as a pilgrim, student, and ecumenical and interfaith representative. Fred was also Chaplain of Hobart and William Smith Colleges (1984-1994), Associate Rector of St. Mary's Episcopal Church in Manchester, Connecticut (1981-1984), teacher of religious studies for middle and high school students at Trinity School in New York City (1979-1981), Youth and Education Coordinator at St. Peter's Episcopal Church, Morristown, New Jersey (1979-1981), and Assistant Chaplain at Carleton College (1977-1978).
Fred 's Doctorate of Ministry is from Episcopal Divinity School in Congregational Development, with a specialty in adult learning and development; he also holds the Master of Divinity degree from Yale Divinity School and a Bachelor of Arts in history from Connecticut College.
Fred grew up in Clinton, Connecticut, and is married to the Rev. Kim Hardy, an Episcopal priest and accomplished liturgist and musician (principally a cellist). Kim is especially versed in Celtic spirituality, and is a pilgrimage leader and facilitator of spiritual development. Fred and Kim have two grown daughters. Fred's hobbies include canoeing and kayaking, cooking, swimming, and model railroading.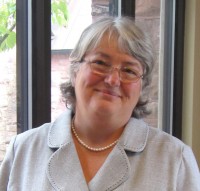 France Leblanc, Parish Administrator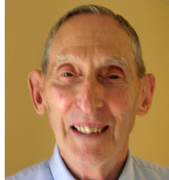 Carrol "Bud" Ockert, Senior Warden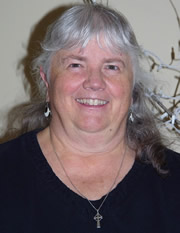 Diane Rooney, Junior Warden