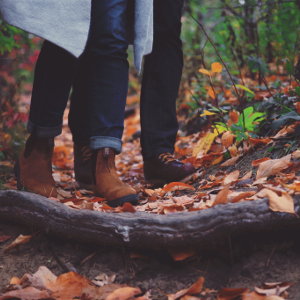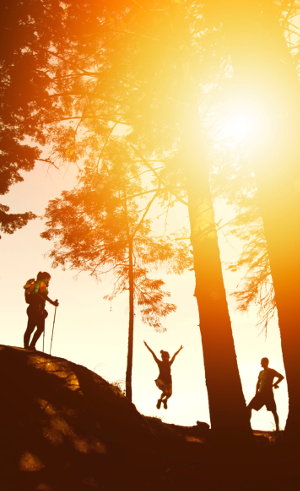 Trinity Vestry is sponsoring a new effort being offered by The Rev. Kim Hardy (Fred Moser's wife) and Fred.  St. James Church, Essex Junction where Kim currently serves as Interim Rector is also a collaborator for this project. Holy Hikes - Vermont, is the local (Vermont) chapter of a movement begun by an Episcopal priest in the Diocese of California. Kim will be inviting other parishes from our diocese as well as other faith communities to join us as part of this new chapter of Holy Hikes - Vermont.
Holy Hikes offers ways of experiencing God through worship as we connect deeply with nature through regular outdoor celebrations of Communion. The Holy Eucharist is a profoundly Creation-affirming mystery. Bread and wine, taken from the earth and created by people's labors, are offered in a sacred feast to become for the community the Body and Blood of Christ. Elements of the earth become sacraments of the Divine. To celebrate this profound sacramental mystery in the company of all Creation takes us to a new dimension of understanding, drawing us close to the land that has given the grain and grape.
A few goals of Holy Hikes:
To encourage environmental sensibility within the faith life of the Church
We are seeing a moral imperative to move beyond the walls of church buildings in order to engage more seriously the question of how we can re-establish right relationship with the earth.  There are many in Vermont already committed to environmental sustainability. St. Paul said, "Creation waits with eager longing for the revelation of the children of God."  In this sense we are called to relate to the earth as a "subject" not only "object." Creation spirituality and worship in nature can assist in re-establishing sacred relationship with creation.